Our brand's philosophy is rooted in crafting products that are organic, safe and
offer long-term benefits. They are made from plants that are cultivated without the
involvement of hazardous chemical fertilizers, herbicides or pesticides.

Organic
100% organic, No harmful chemicals present

Natural
No artificial sweetners present, Made from handpicked ingredients

Healthy
Zero added sugar/artificial sweetners, Boosts metabolism in healthy way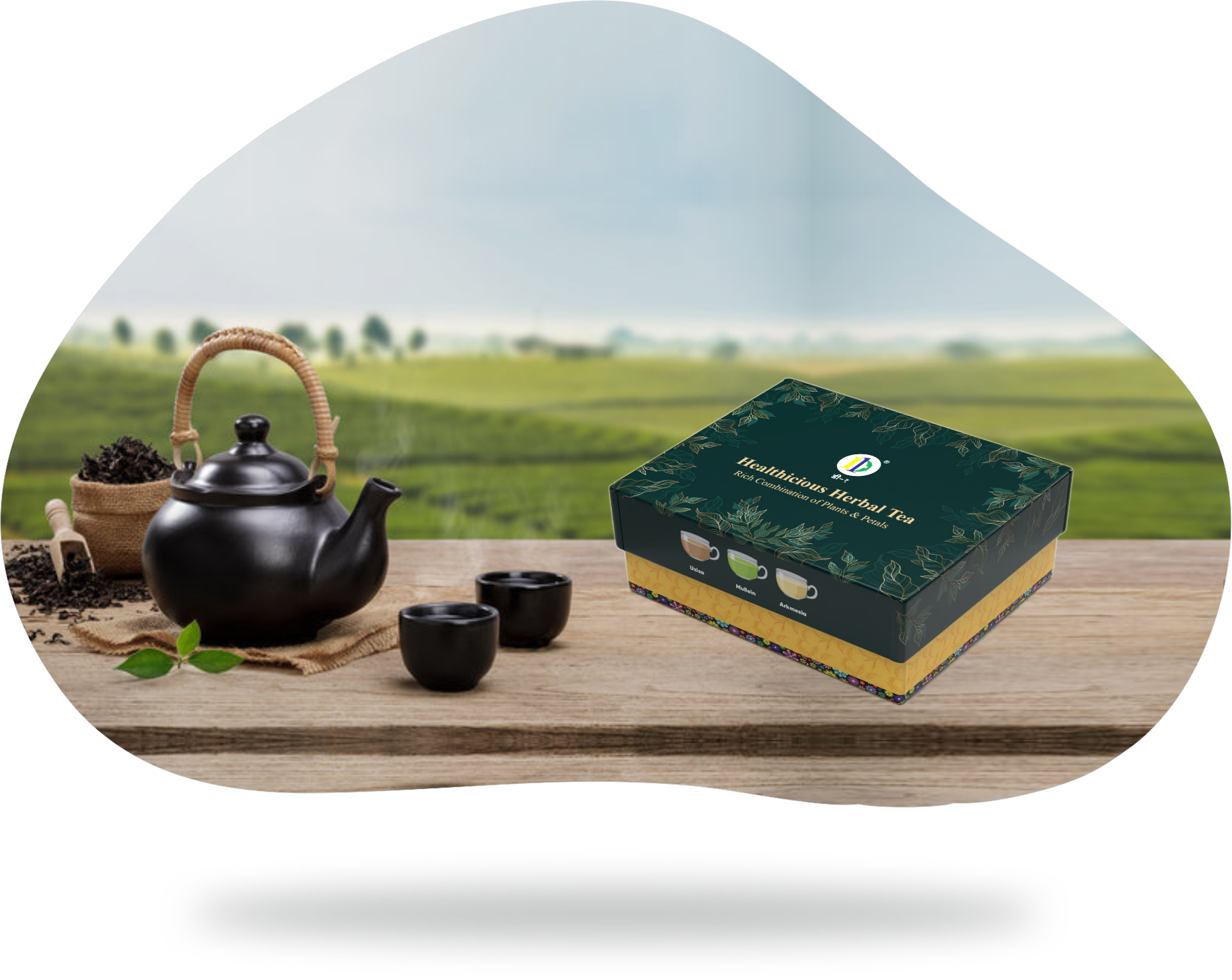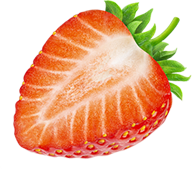 Pure herbal tea infused with superfoods
D1HealthCares Herbal Tea is free from all sorts of side-effects and is suitable for everyone. It detox body, relieve stress, boost immunity and promote weight-loss.
With Every Refreshing Sip,You Will Feel Your Energy Levels Surge Up
Instead of reaching for that can of softdrinks, why not give your body a natural energy boost with these delicious pick-me-ups. D1HealthCares Energy drink will help you powering through your day without an energy crash!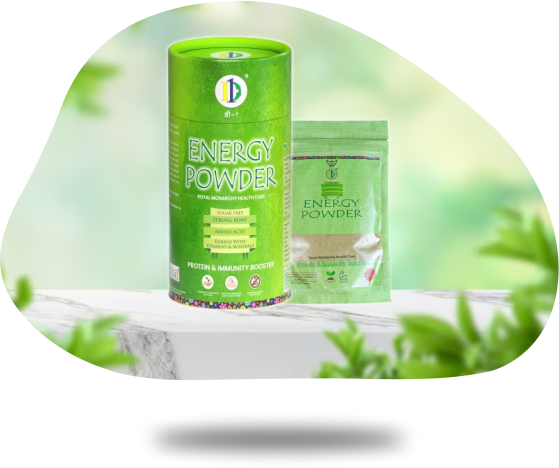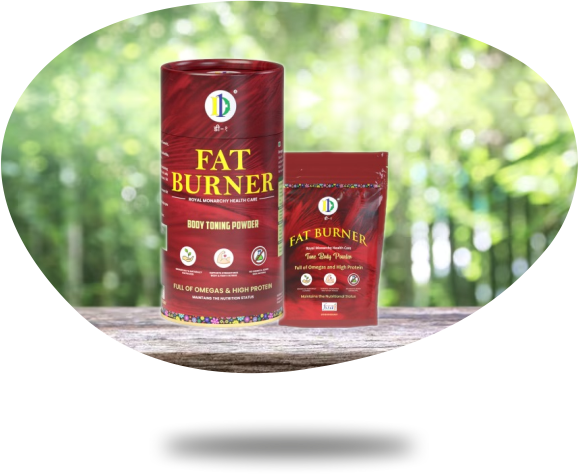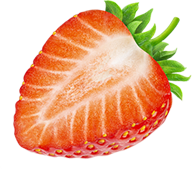 A Revolutionary Product Consisting Of Precious Natural Herbs & Food Products
D1HealthCares Fat Burner is free from all sorts of side-effects and is suitable for everyone, man or woman which ensures that you will have a healthy weight loss.
Try D1's Shuddhi Jal – the purest water sourced from Rishikesh, infused with the goodness of rose water. Our Shuddhi Jal is perfect for Religious activities, Puja , Katha & in Prashad Preparation.  You can sprinkle it everyday at Home, Office, Shops for purity and prosperity.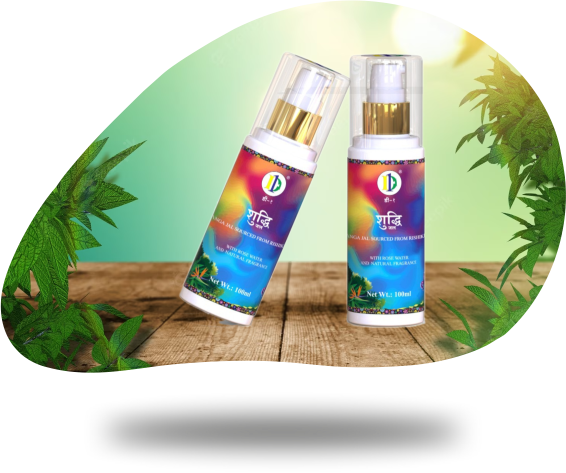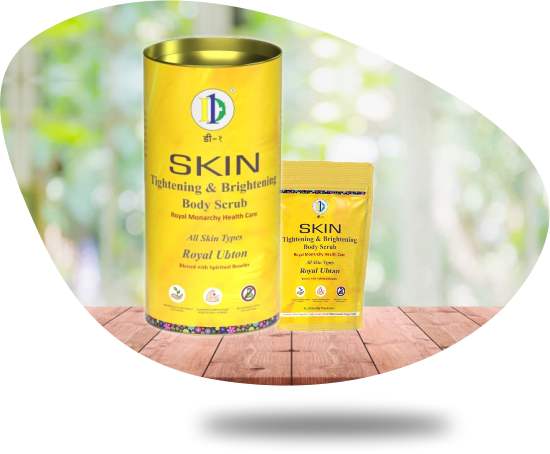 Blended With Pure Natural & Herbal Ingredients
There's no simpler way to treat your body with the goodness of D1HEALTHCARES Whole Body Scrub. Exfoliating SLOT TERBARU with this Whole Body Scrub leaves you feeling alert and refreshed with skin that is noticeably smoother , tightened and glowing.
Love the smell!! Fantastic body scrub ! Great present for my other half who loved them also, will definitely be buying again 🙂 love the little bag they come in with nice printed lining! Just fantastic! Thank you!

Meenal Pal
After using this fat burner product for few days, | have seen great results . It has helped me alot in boosting metabolism and reducing fat.

Darpana Kapoor
Amazing as always. | have been using Energy Powder for quite some time now (my mom as well!) and all of the products are incredibly good. Highly recommended!

Aman Singh
It's very rare to find healthy and tasty in one pack but this D1 Healthcares Fat Burner is a powerful pack of taste and health.

Poonam Parikh
The skin tightening & brightening body scrub arrived quickly, was well-packaged, and seems to work wonders. It doesn't leave my face feeling oily or stripped. Some face washes leave a weird residue behind but not this one!
Riya Roy
Hi, just wanted to say how pleased I am with my Energy Powder , its absolutely lovely and | feel energetic throughout the day. Thank you, regards.

Advika Singh