Our brand's philosophy is rooted in crafting products that are organic, safe and offer long-term benefits. They are made from plants that are cultivated without the involvement of hazardous chemical fertilizers, herbicides or pesticides. Instead, we rely on ingredients and raw materials that are certified by global organizations such as EcoCert, OneCert and Natrue. This implies that they have no traces of harsh chemicals, parabens, phthalates, mineral oils, PABA, petrolatum, paraffin or any animal ingredients. This is what makes our range incredibly gentle, safe and potent.
One of our philosophies includes maintaining thorough transparency with our customers. From the ingredients being organic certified to the specifics of concerns that our products target and benefits that they provide, we pay special emphasis to being completely honest about our practices.
In today's day and age, skin and hair problems are commonplace. Given the current pace of our lives, D1Healthcares strives to craft pure, fast-acting and potent products that can address these concerns. Our personalized beauty consults are one such way to help tailor-make solutions just for you!
Our Manufacturing Process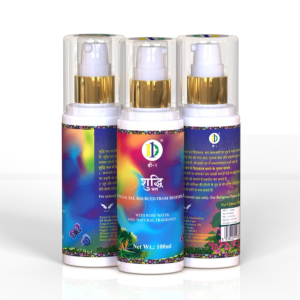 From the procurement of raw materials to the finished result, every D1Healthcares product goes through a stringent, Earth-friendly, quality control process to ensure there is no trace of synthetic and harmful ingredients. The products are manufactured on the Himalayan plateaus and the process that takes place at our factory (certified with ISO 9001) is strictly regulated to offer uncompromising quality.